​Joseph Mayanja commonly known as Jose Chameleone is a Ugandan afro beat artist. He is one of the most popular East African musician in 21st century. He started his music career in 1996. The multi talented musician released his first record with Ogopa DJs in Kenya. His first single 'Bageya' that featured Kenyan artist Redsan was his breakthrough.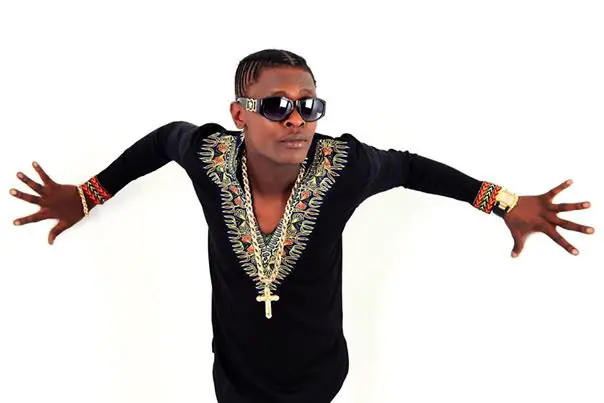 *Here are some facts you did not know about Chameleone*
10. He has a record of *attracting the largest number of audience in live performance.* In march 2014, he attracted an estimated audience of about 40,000 to his Tubonge live concert. The concert was held in Lagogo Cricket Oval Stadium in Kampala.
9. He is *the president of Ugandan music label Lione Island*. The label has groomed many musicians in Uganda including Waasel, AK47, Mose Radio, Papa Cindy, King Saha and many others.
8. He entered into a deal with African Union in 2013, to record a song urging *Lord Resistant Army soldiers to down their weapons and come home*. He was to inspire them to abandon war through his music. His inspiration to do this came when the LRA leader Joseph Kony admitted that he loved listening to Chameleons songs. He uses music to create peace in society
7. Chameleone is a* member of musician's community.* This is a coalition of musicians who use their fame and income to eradicate poverty and to create awareness campaign.
6.He is* married to Daniella Atim*. They are blessed with four children: Abba Mayanja. Abba has released a single called 'game over'. Their other children includes Alpha, Alba and Amma.
5*.He endorsed president Museveni in 2016 presidential race*. He released a clip 'Tubonga nawe' in what was viewed as a campaign song for Museveni. The opposition criticized the musician for supporting corrupt government. Ugandans were also advised not to attend the musicians concerts.
4. *He is one of the top richest musician in Africa*. His music is a blend of Ugandan folk music. He has a collection of cars; Cadillac escalade, Macedes Benz ML 200 Super customers convertible and Premio. He even bought
her wife a range-rover worth 3 million Kenyan shilling.
3. *Music runs in the his family blood*. His brothers are all musicians. His siblings Douglas Mayanja alias Weasel is an established musician under Waesel Radio Records, Pius Mayanja(Pallaso) is also an established musician
under Team Good Music and Emmanuel Mayanja( AK47) was an established musician at Bullet Proof Music.
2. He has *used his music to supports community development*. He initiated a concert aimed at supporting the construction of boreholes and pit latrines in Rupa Subcounty, Moroto District in Uganda. The first lady Janet Museveni was the chief guest. The concert was held on 18th December 2014 with an aim of helping Karamoja people.
1*.He speaks the four main languages in East Africa*. Such languages include; Kiswahili, English, Luganda and Kinyarwanda. This has made his song popular in East Africa hence widening his fans.