The former presidential candidate who is a member of the National Unity Platform (NUP) party has disagreed with President Museveni's proposal to scrap court bails for capital offences.
While commenting on the Observers newspaper's headline, Robert Kyagulanyi alias Bobi Wine claimed that it will be unfair for Museveni's MPs to pass such a bill since most crimes are allegedly framed on some members without even proper investigations on the alleged crimes.
President Museveni's proposal dictated that bails should not be given to people who have committed capital crimes such as murder since in most cases justice is not served to the affected victims. In his argument, Museveni's proposed that for the families and victims to get justice that they deserve, those who are accused of murder should be sentenced to death by hanging to serve as justice to victims.
He further said that in most cases, those who are accused of murder crimes are bailed out where they move to the villages and continue carrying out those ill crimes with a mentality that they will be bailed out. To stop promoting murder cases, Museveni said that bails for capital offences should be scrapped.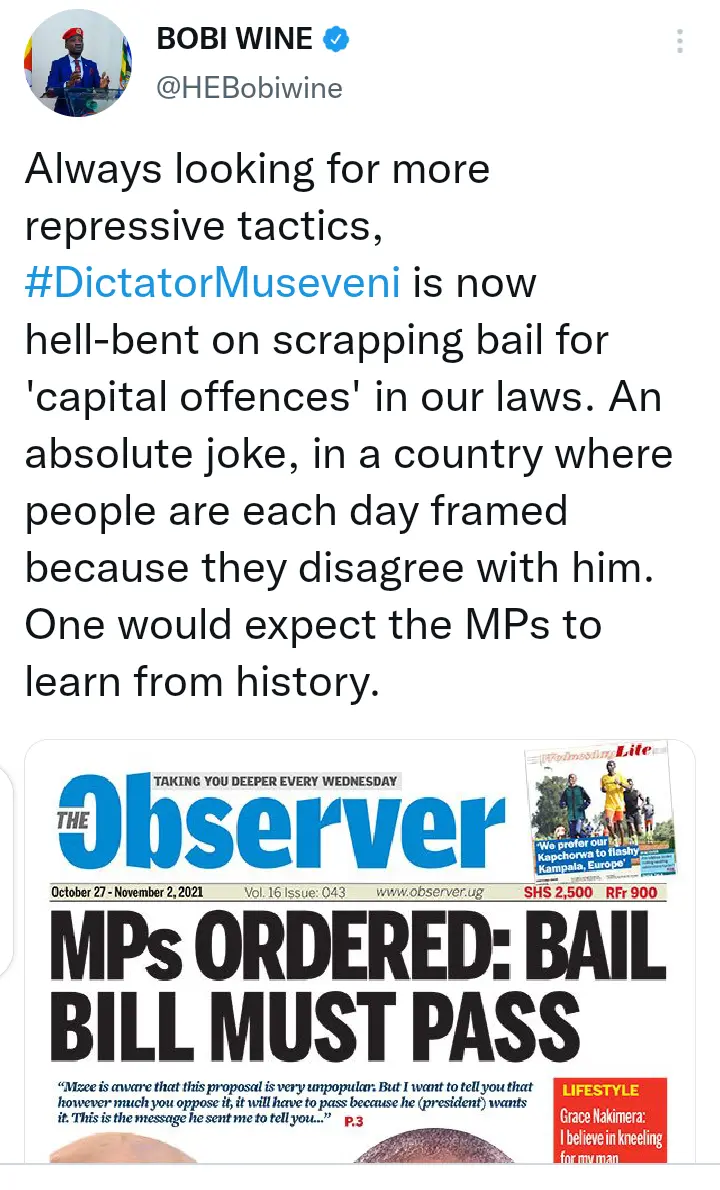 However, Bobi Wine has disagreed with the proposal where he has claimed that the new law might land on the innocent victims who might be framed of those capital offences.