Popular Ugandan Politician Robert Kyangulani famously known as Boby Wine is a very popular man in Kenya with many praising him for his persistence and determination for a better world.  Meanwhile, according to the sources the celebrated musician has seen his reputation grow over the past few years thanks to his gruelling battle with current Uganda president Yoweri Kaguta Museveni.
Following the controversial Uganda Politician Bobi Wine has this Sunday taken to his social media pages where he posted a throwback photo of him and his elder son which has caused mixed reactions online.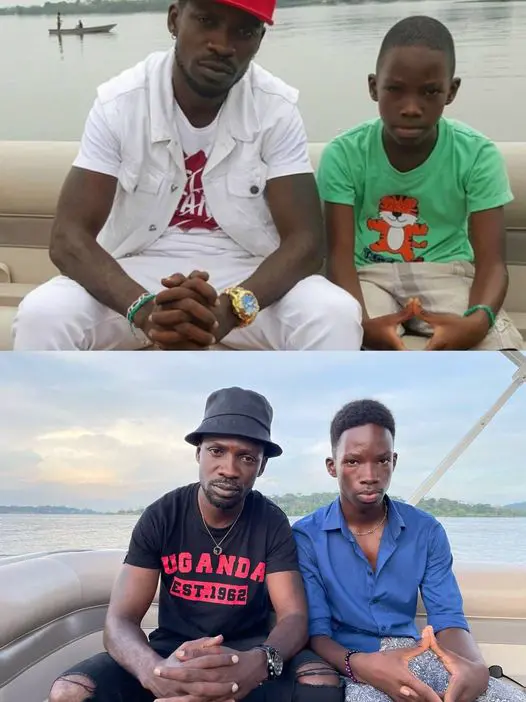 While posting this photo, Bobi Wine captioned it that and I quote him "we are not where we hoped to be but we thank God that we are not where we used to be." Meanwhile, several netizens took to the comments section where they stated that he had a very handsome boy.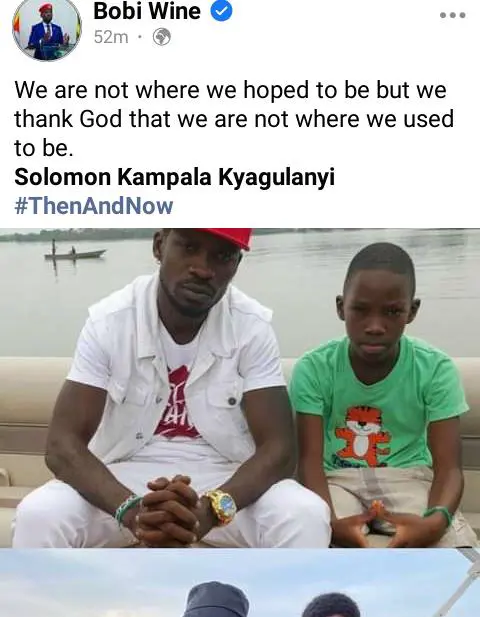 Despite the bleak conditions and sluggish economy that have existed since Museveni took power, he has been at the forefront of the campaign to force Museveni from his position of power. Meanwhile, the fight against Museveni has made Bobi Wine a very popular figure among Kenyans.
Meanwhile, don't give up, keep doing what you're doing best and God will one day change your story and give you victory. Otherwise, comment and share this article to show love to Bobi Wine.
Read also: Robin Kisti denied NBS job for supporting Bobi Wine