South African soccer fans once again witnessed the poorest of the poorest officiating when they watched the penalty kicks between Mamelodi Sundowns and Cape Town City in the MTN 8 final, the two sides had to be seperated by a controversial last penalty save by Dennis Onyango who was miles away from the goal line when he made the deciding save that gave Masandawana R8 million on Saturday evening.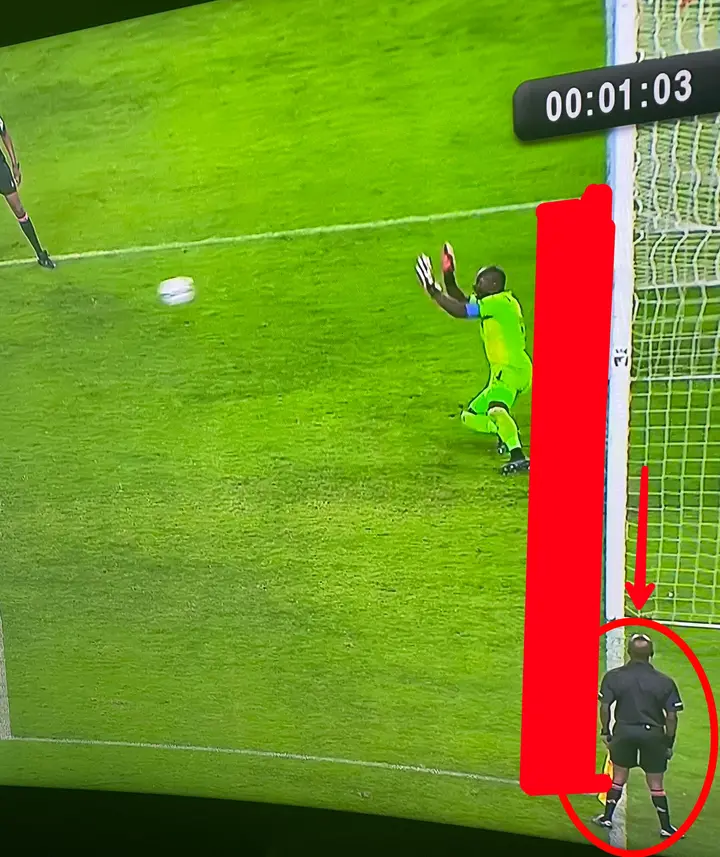 Teams are losing millions and millions week in and week out because of some serious foul play by either the referee or his assistant(s), coaches are losing their jobs when their teams loses games due to the silly 'mistakes' these guys commit in a blink of an eye and R8m is gone to the other team team that is benefitting from what the referees has done on the field.
In the first game of the 2021 edition of the MTN 8 where Sundowns played against Kaizer Chiefs, Sundowns went through after beating Chiefs through controversial penalty kicks after Zambian veteran goalkeeper Kennedy Mwene saved four penalties which he saved when he has moved from his line in all occassions and the assistant referee allowed him to benefit from it, nothing was done and there was no reviewing done on the officiating of that day.
Fans made noise from we very angle of social media platforms, but what is done is done and nothing change, Sundowns went all the way to the final and the same thing happened in favour of the 2016 CAF Champions League winners, they once again benefited from the assistant referee who turned a blind eye on the keeper who moved off his line before the ball was taken.
Sundowns goalkeeper and captain on the day, Dennis Onyango moved miles off his line before the ball was kicked and he saved the last penalty that gave Sundowns R8 million, the referee stood there and allowed them to celebrate the victory which he ochestrated while Cape Town City moans that they were given a raw deal.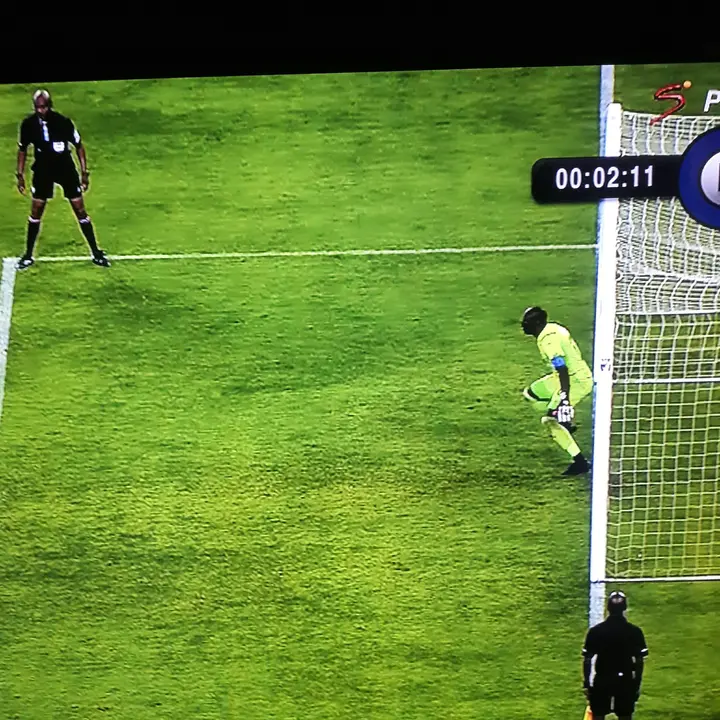 This man should be sent to jail since we all know that nothing will be done against him, the league and the referees' reviewing committee will not take action against the men who officiated the game, City should lay charges against this man who deliberately looked away when he could clearly see that the goalkeeper has moved from his line, he just Ignore it and watched Masandawana celebrate a victory they wrongfully achieved.
Read also: Huge Tension at Uganda Kenya boarder, UPDF general arrested