The late Emily Nyiraneza, a foreigner who was working in Uganda was reportedly killed by a bomb blast that occurred in a pork eatery in Komamboga, Kampala.
According to the sources, little was known about her country of origin and many have claimed that she is of Rwanda nationality.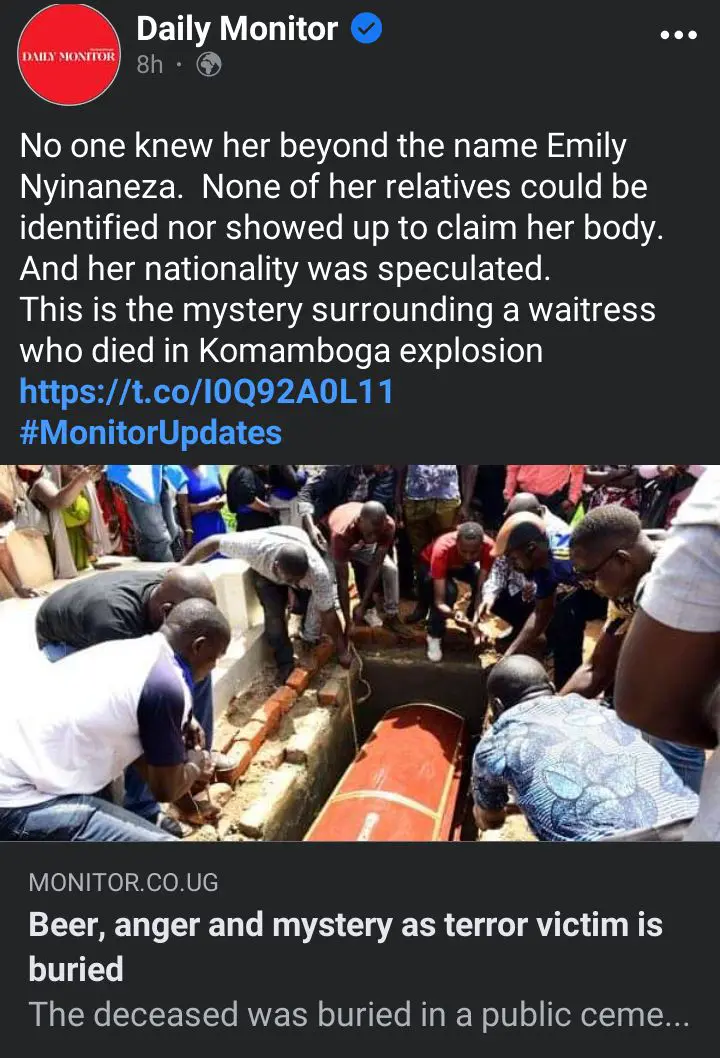 [News source]
Reportedly during her funeral at KCCA public cemetery, none of her family members were available, it was only her friends and workmates.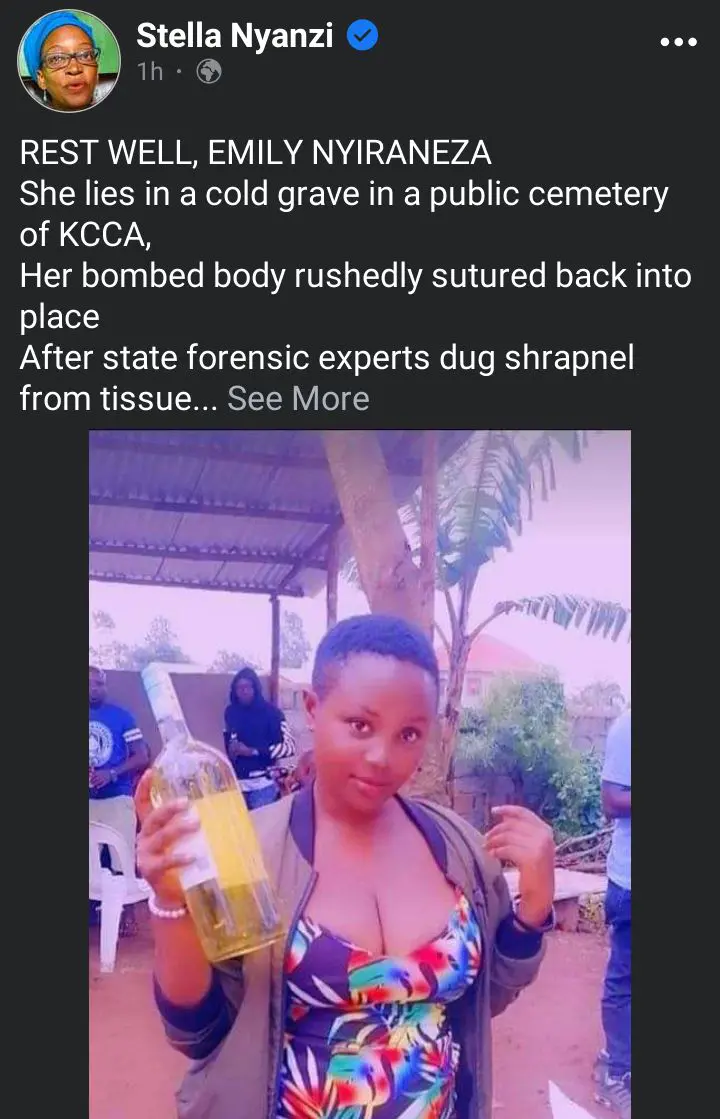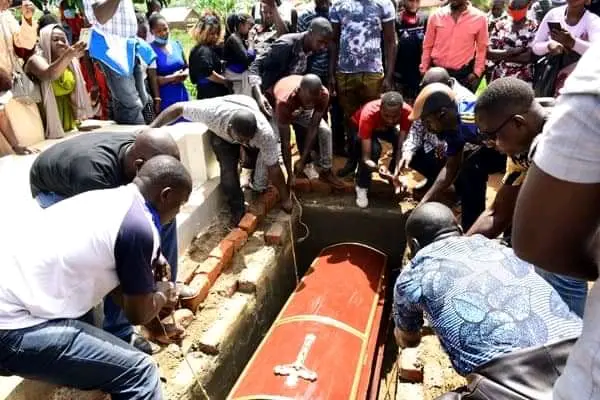 No one ever claimed her body when it was taken to the mortuary. It's very unfortunate to lose your life at such a tender age.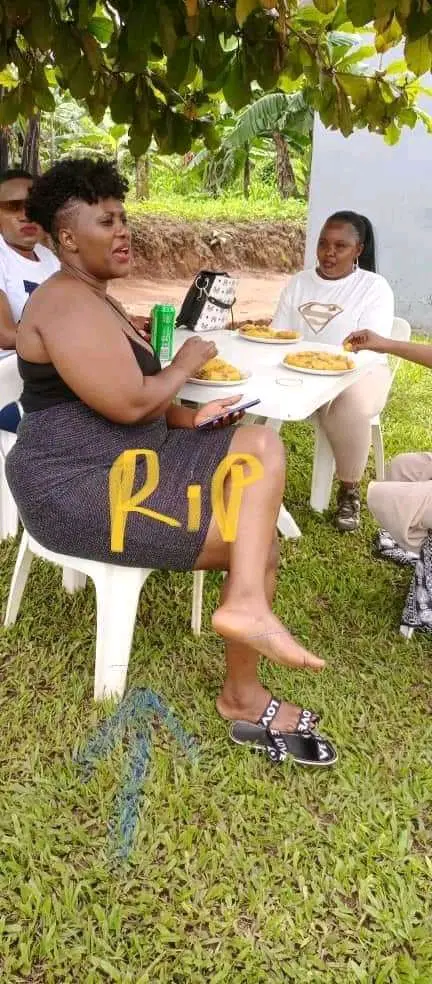 Many people have referred to Emily as a jovial waitress who knew how to connect with her customers.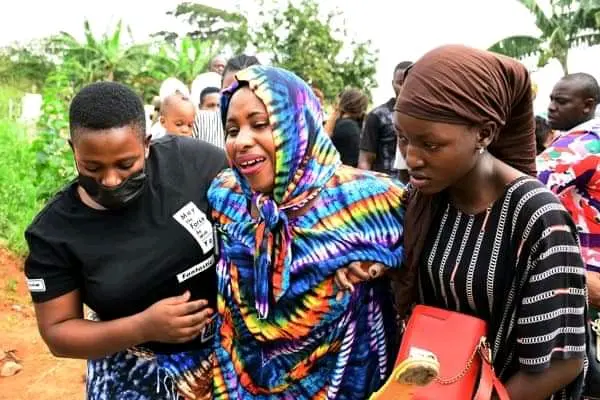 President Yoweri Museveni has promised to track down the culprits behind the bombings and bring them to book.
The Fremer Media team sends our condolences to her family members and friends.
May she rest in peace.