The picture, taken in 1967 while Museveni was studying at Dar es Salaam University, shows a good-looking 23 years old President Kaguta in spectacles. Muhoozi showered his father with accolades in a caption accompanying the photo, calling him 'great Museveni' and 'revolutionary leader'.
https://twitter.com/mkainerugaba/status/1435695055541506052?t=xkaHawL8yG3dU903XE9pXA&s=19
The image and portrayal elicited reactions from a section of Ugandans with most hailing the President and others identifying General Muhoozi as their incoming leader. Below we sample some of their reactions.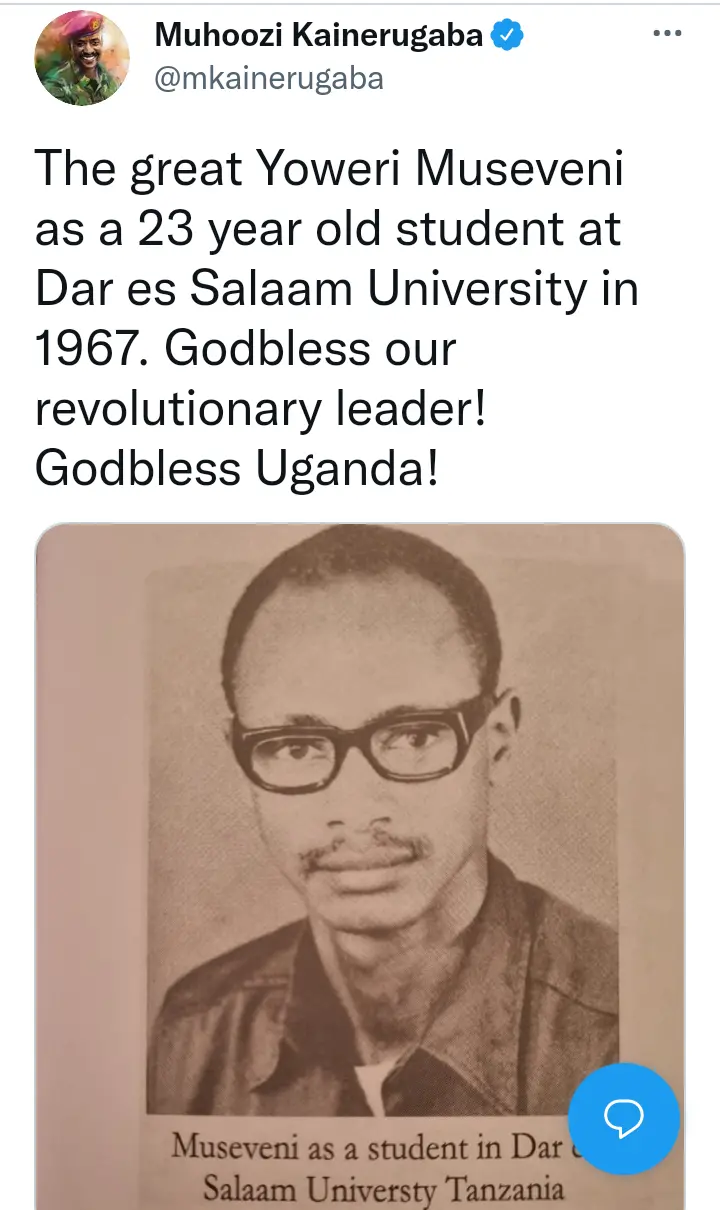 Lwanga Charles: Greatest General of our times. Greatest Revolutionary Leader. May the Almighty God continue Blessing our Beloved Fountain of Honour.
Jordan: His confidence in starting a pro people's war without external support and continuity to execute the mission with courage and honor to save lives of Uganda will always be remembered . Long live Africa's Finest YK Museveni.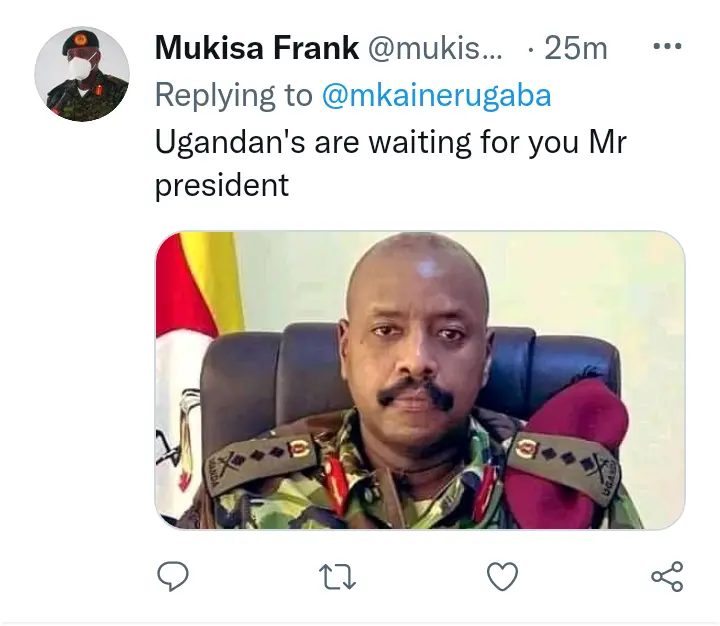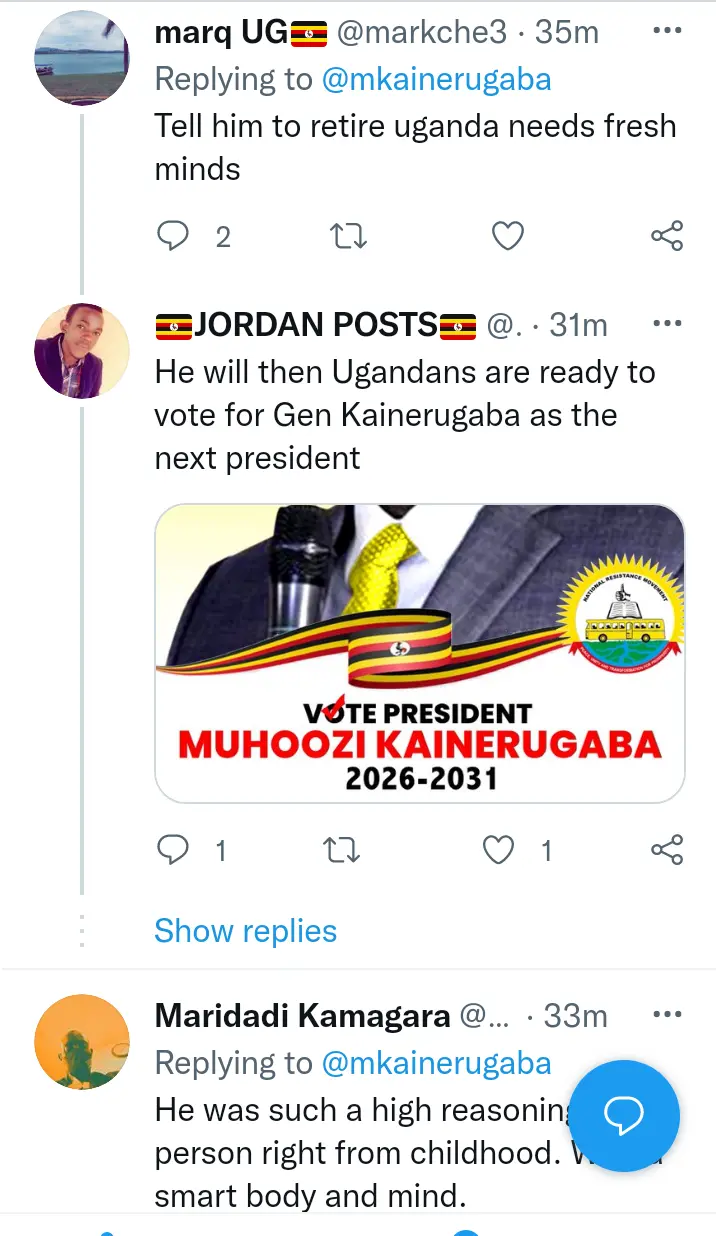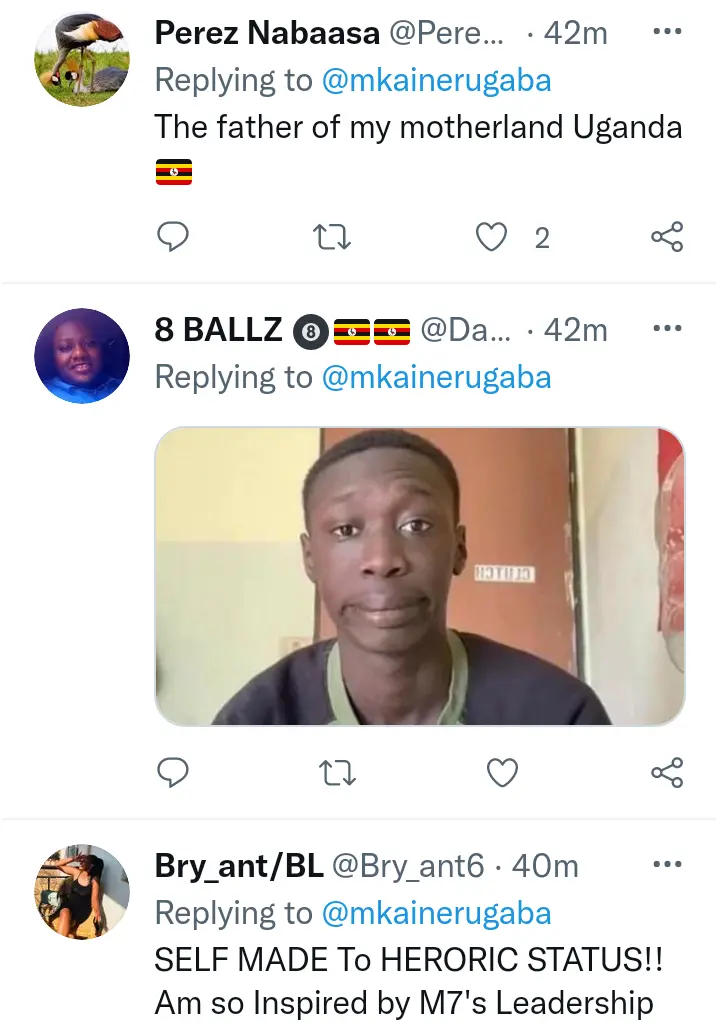 Read also: Jose Chameleon broken after death strikes his family