The relationship between the Republic of Kenya and Uganda has good as the two countries shares their resources. President Uhuru Kenyatta and President Yoweri Kaguta Museveni have been calling upon their citizens to maintain unity and peace, especially within their borders.
Lately, the two countries have been disagreeing on a few incidences. It started with the importation of Maize from Uganda where the government of Kenya put it on hold.
As reported by Daily Monitor, six Ugandans including a UPDF Major and top MAAIF Uganda officials have been arrested by Kenya security.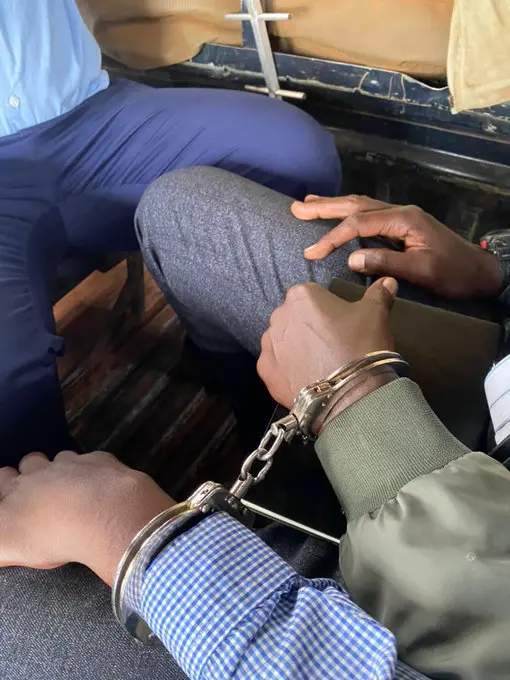 According to the reports, the official was arrested at the Busia border. The sources revealed that the officers were arrested in the office of the Kenya Revenue Authority manager.
The six leaders were planning to move to Kenya to inspect the Kenya fish market. This move has created tension at the Uganda-Kenya border. The majority of Kenyans and Ugandans have reacted as they seek the intervention of President Uhuru and his counterpart President Museveni.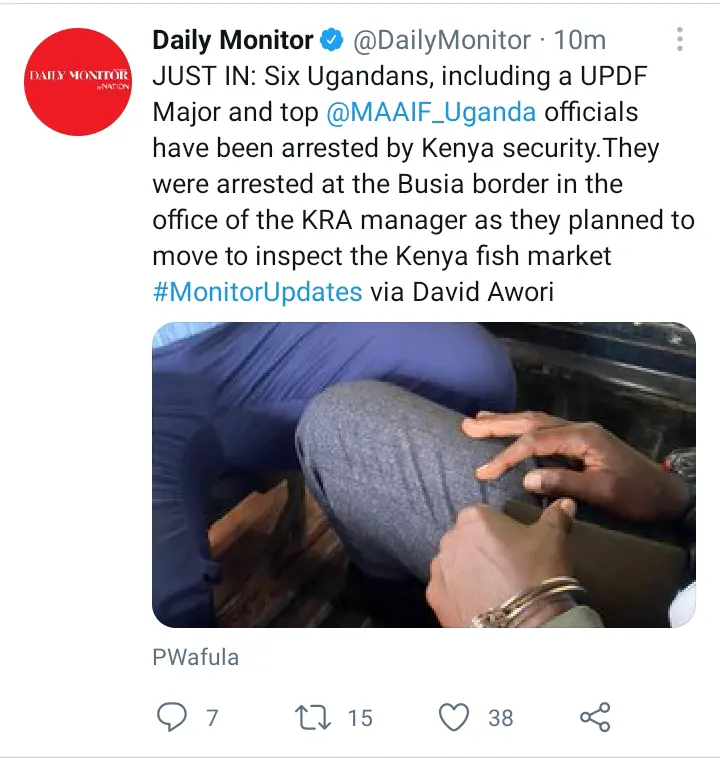 Read also: Shame as Bobi Wine forced to delete his post Bigirwa Moses