The Islamic State has finally claimed responsibility for the twin bomb explosions that occurred yesterday in the capital city of Uganda along with another location. According to the reports given by NTV Uganda, it was reported that over 33 people were hurt in the deadly explosions that left at least 6 people dead.

Photo: Courtesy
NTV Uganda that broke the news to the world revealed that the first explosion occurred in Kampala near the parliament buildings, revealing what happened, they claimed that several people were hurt in the incident. A few minutes later, another explosion occurred killing several other people in an open market.
Confirming this news, the Uganda Police Force revealed that they are currently searching for the suspects in order to put an end to the ongoing attacks. Further revealed that they were able to arrest a man who was planning another attack after receiving an alert from a concerned Citizen.
In the latest news on the same, it has been reported that the Islamic State has revealed that they are responsible for the explosions. According to the reports given by the ISIS, they claimed that they did this in order to show that they still have powers over the Ugandans and at the same time, are still active.
Reacting to this incident, President Museveni has blamed a renowned priest over the same. According to the reports given by Museveni, he claimed that a renowned Muslim leader is responsible for allegedly urging these kids to blow themselves up.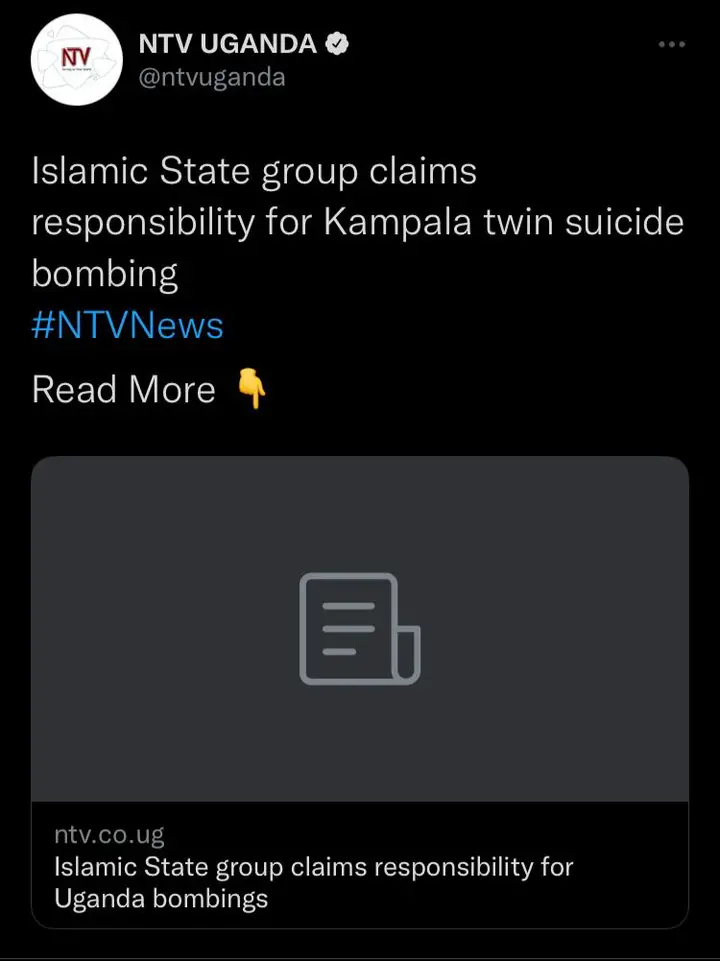 Read also:Explosion hit Uganda Capital city Kampala