They don't call him a legend for nothing!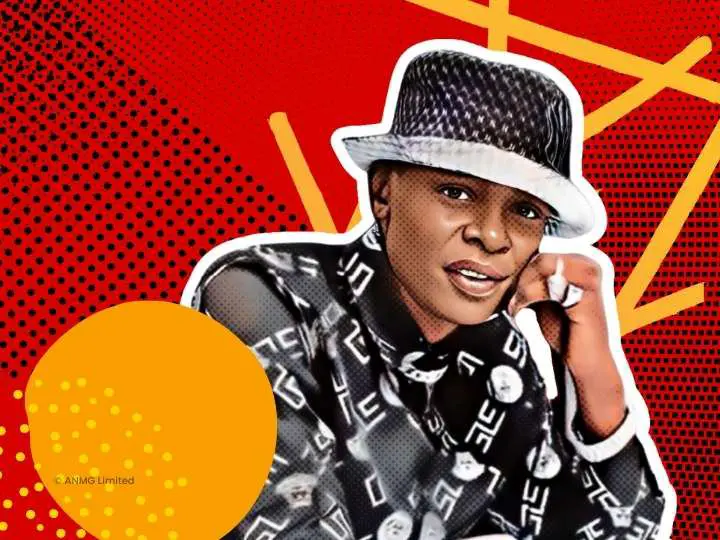 Uganda's very own legendary musician Joseph Mayanja affectionately known as Jose Chameleone has done it again and we love to see it.
This is after the critically acclaimed musician just recently released one of his old yet favorite tracks, Kuuma Obwesigwa that has been the talk of the town ever since its release.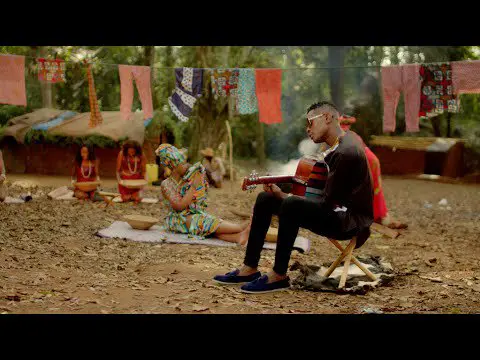 He recently took to his social media to announce that he would be releasing the song as a dedication to all the parents in the world and as you can already imagine, fans were besides themselves with excitement and anticipation to relive the childhood years, for those who were lucky enough to have grown up listening to this particular song.
The hit song has garnered quite a lot of views and it is clear that whether old or not, one can never tire of hearing Jose's seasoned voice even as he brings each of his music to life.
Among those who have commended the legendary artist for his great work is Pallaso who has named his mentor maintaining that Jose has a voice of Gold and that the song reminds him a lot about his childhood.
The hitmaker has been getting a lot of rave reviews and being the humble man that he is, we can only wait to see what more he has in store for his loyal fans from all over the region. Here are a few reactions that he has shared from his fans.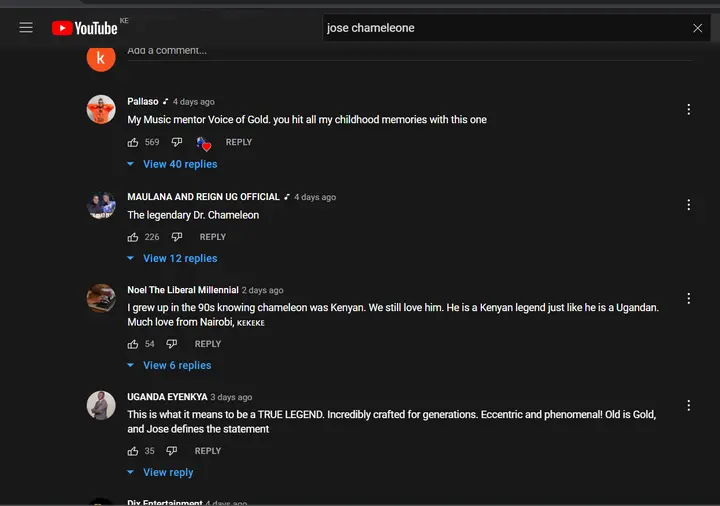 Having tried his luck at politics not too long ago, Jose Chameleone decided to vie for Kamapla's Lord Mayor position only for him to be denied the NUP flag bearer's card.
The somewhat failure did not sit too well with his fans who were ready to vote him in and a visibly upset Jose also shared during an interview with NTV Uganda, that he too had expected things to take a much hopeful turn.
"It is very disappointing that I did not get the NUP card. When Bobi Wine invited me to join the party I thought that I would have the umbrella over me. I am still NUP and a bit of DP but what is important is that I am on the people's side," he said.
Among those who stood for him is fellow artist Bebe Cool who decided to throw activist and musician Bobi Wine under the bus, saying that he was the main reason Jose had not gotten the NUP card.