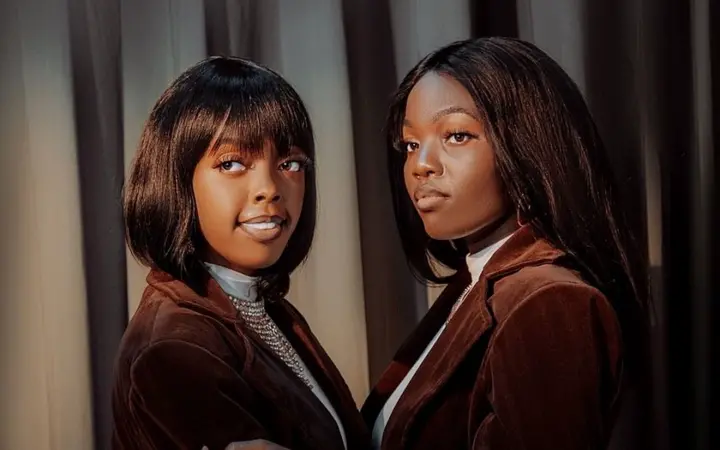 [Image Source: Matooke Republic ]
By Gloria (mdundo)
Some of the best songs in Ugandan in 2021 came from both established and new artists. As we start the year, it's worth keeping our eyes and ears open to up-and-coming artists who seem likely to be thrust into the limelight. Below are some of the artists to watch out for this year:
Kataleya & Kandle

Signed under Theron Music, Kataleya & Kandle are a new girl group that is set to give artists a run for their money. The duo made their debut a few months back and has a few songs like 'Muzibe Wa love', 'Tonafuya' and 'Do Me'. Their songs are characterized by good production and high quality videos.
Aroma
Aroma has been in the music industry for close to two years. She came onto the music scene shortly before the music industry went under lockdown with two songs; 'Wakimala' and 'Mere Yo'. Currently riding on her hit single 'Tokissusa', fans are looking forward to what the youngster has in stock this year.
Pia Pounds
2021 was a great year for Pia Pounds with the release of her debut four track E.P dubbed 'Tupaate'. Having been released in late 2020, the songs didn't get that much audience until after 9 months when little-known MC Africa recorded himself jamming to the 'Tupaate', miraculously giving it a huge blow up. This was later followed by the remix ft. Eddy Kenzo and MC Africa. We await her new music this year.
Zex Bilangilangi
Zex Bilangilangi is one of the few artists who has kept his relevance throughout the years by releasing tops songs and featuring in strategic collaborations. As we begin the new year, all eyes are on him, considering that ye broke out during the lockdown period and isyet to publicly perform some of his top songs.
Liam Voice

Liam Voice was trending last year for his soothing music and great songwriting skills. Having two huge chart topping songs, 'Bus' and 'Omwooyo' in 2021, Liam Voice won a number of awards. This year, his fans are eagerly waiting for the new stuff he has in store.