Reggae Music artist, Maiko Zulu had shared a screen shot of his Facebook page notifications showing that The Ugandan leader of Opposition, Bobi Wine had followed him.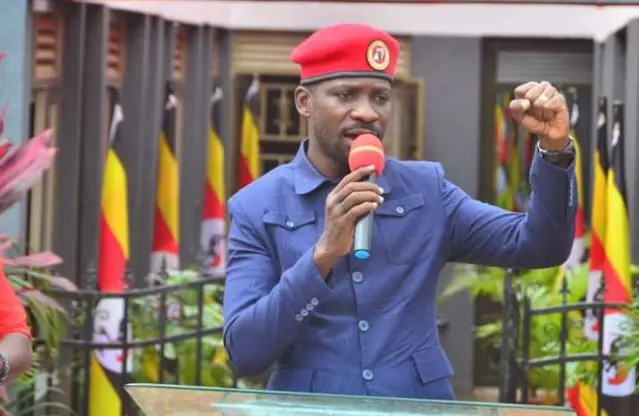 Zulu Maik commented with extreme excitement saying, "When The great son of Uganda and Africa follows your page, who are you not to be excited?"
At the same time, Former Ugandan presidential candidate, Bob Wine, demonstrated his act of humility by coming again to pour his mind on the post.
Bob's comment read, "My brother I have been following and admiring your works since we first met in Uganda so many years ago. Remember us chatting about your revolutionary songs like mad president and others? Well as it's said one hand washes another and iron sharpens iron. Keep up the positive vibes, jah guide."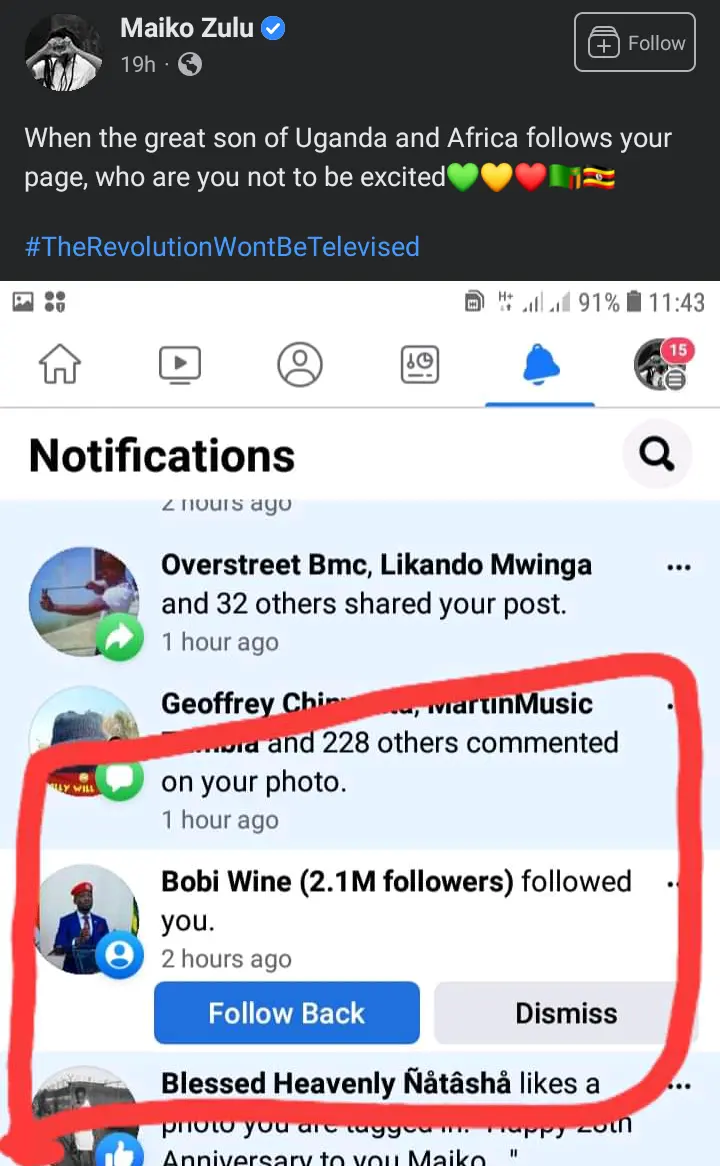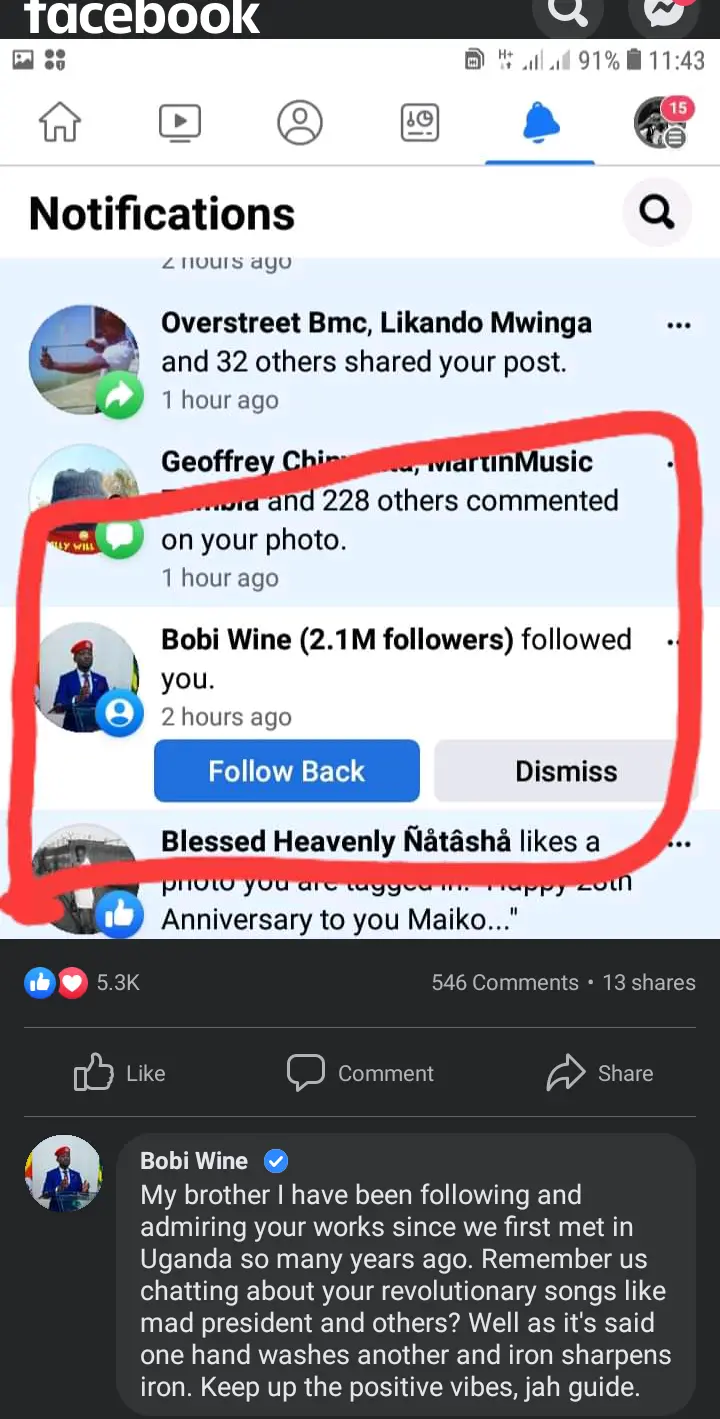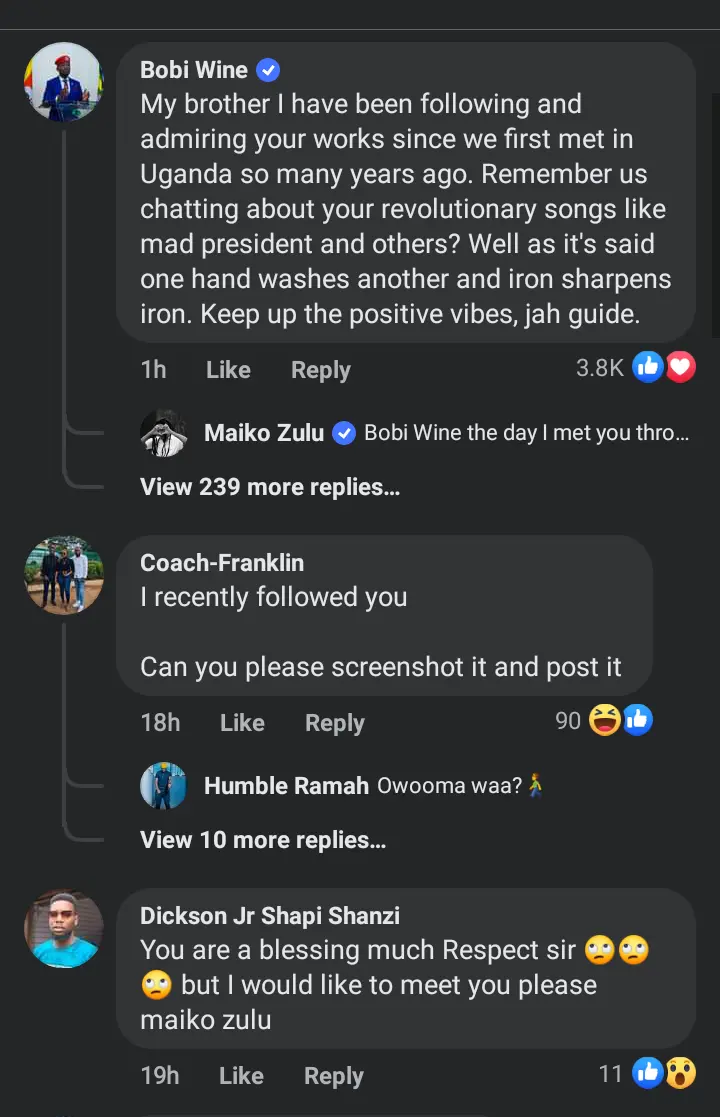 Some people were also excited about the post on Facebook. However, some demanded that the artist should post them too.
Read also: Bobi Wine condemns the killing of Muslim Sheikh linked on terrorism