President Museveni's Son, General Muhoozi has taken to his Twitter account to share a video of a fight between Ugandan soldiers and a group of Alshabaab terrorists in Somalia.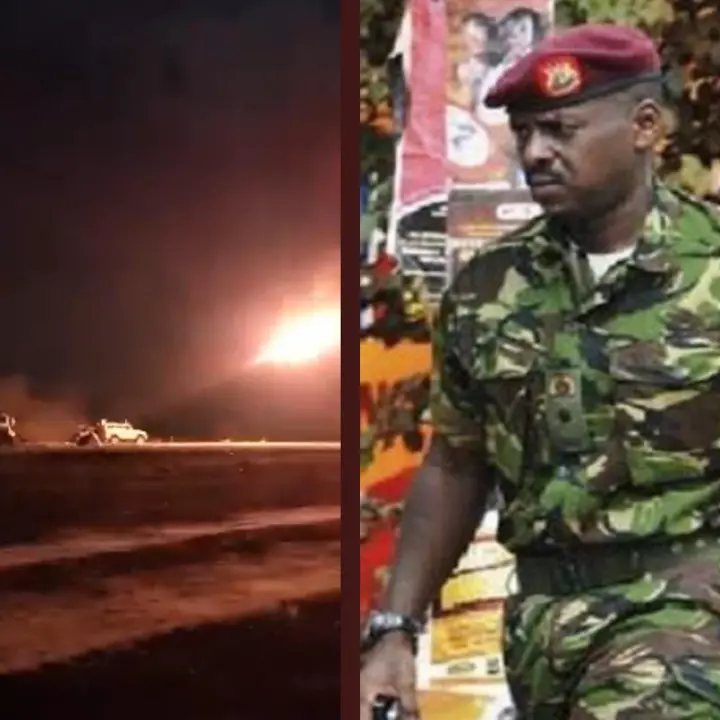 Photo:Courtesy
According to the reports given by Muhoozi he revealed that the Uganda Police Force were able to eliminate a number of Alshabaab attempts claiming that Ugandans are very dangerous.
His statement has sparked a lot of mixed reactions from a number Ugandans who expressed their anger and frustration due to the ongoing Terror attack in Uganda. A few days ago, several Ugandans died in a twin bomb explosions.
In an incident that has left a number of suspects dead, the Ugandan police force revealed that the incident was caused by two suicide bombers who allegedly detonated their bombs killing several people. For this reason, UPDF revealed that they have Gunned Down a number of suspects.
While reacting to his post, a number of Ugandans who took to their different social media accounts to express their opinions and suggestions on the matter have called upon the president of Uganda along with its army to first deal with the increasing rate of terror attacks in Uganda before trying to solve other people's problems.
According to the reports given by most Ugandans, they claimed that it was so unfortunate that the government or rather president Museveni and his son along with the director of army of Uganda was too focused, on eliminating Alshabaab members in Somalia despite the fact that they were being killed by members from the ISIS.
For this reason, they called upon President Museveni to bring back all the troops that had been sent to Somalia and other countries for them to fish out all the members of the ISIS out of Uganda before trying to help Somalia get rid these Alshabaab members.