Netizens have failed to connect the dots after Ugandan's top opposition leader,Bobi Wine made his alarming statement on his twitter account.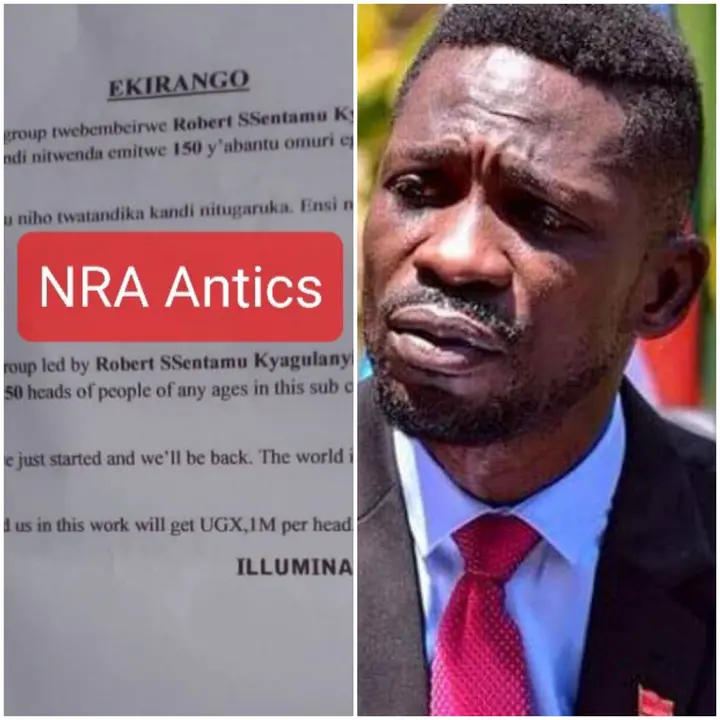 "It has come to our notice that regime operatives are going around villages throwing printed and hand-written notices of this nature,threatening to cause harm to people in our name. These are usual NRA bush-war tactics which our people should ignore and treat with contempt." Bobi said.
Following Bobi's words above,were two letters allegedly wrote from "illuminati" who are known to be associated with evil acts.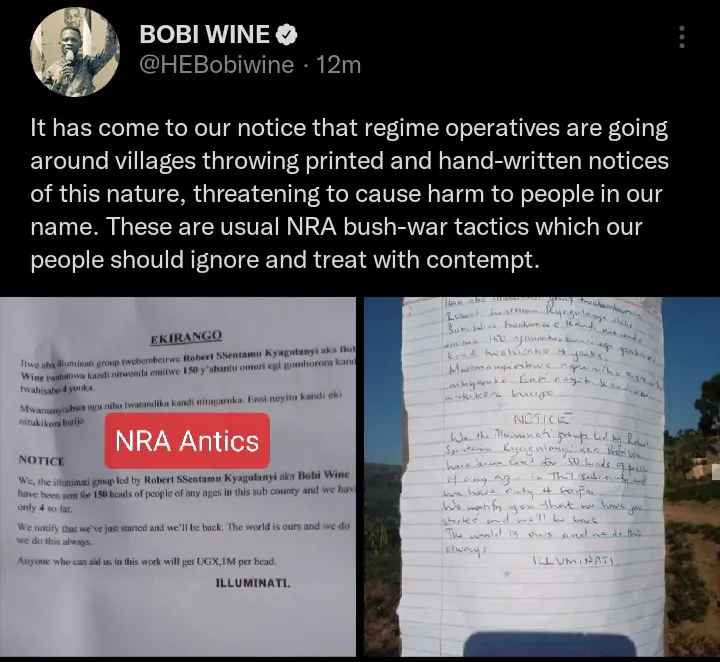 "We the Illuminati led by Robert Ssentamu Kyagulanyi aka Bobi Wine have been sent for One hundred and fifty heads(150) of people of any ages in this sub county and we have only four(4) so far.We notify we have only started and we'll be back.The world is ours and we do this always.Anyone who can aid us,will get UGX 1M per head." This was the letter.
However,netizens feel like Bobi might be hiding from the truth following some top comments below.