A pastor in Nyamira county killed his unfaithful wife and committed suicide after she infected him with HIV/AIDS.
Abisa is said to have committed the heinous act out of suspicion that the wife was having an extramarital affair with an MCA hopeful.
The pastor had long suspected his wife of cheating on him with Edward Onyancha who is eying the MCA seat in Bogichora ward in the forthcoming 2022 general election.
Abisa is said to have been unnerved and concerned by rumors going around that his wife and the said MCA hopeful were fooling around.
On the fateful Tuesday October 5th, the pastor returned home and started arguing with his wife concerning her constant interaction with the aspiring MCA.
Abisa had reportedly found out that he had contracted HIV and confronted his wife about it, he accused his spouse to have infected him with the virus.
The pastor got very angry during the altercation with his wife, he picked a knife which he used to stab her several times until she died.
Pastor Abisa then sat down and wrote a suicide note explaining his action. He said that his wife had been cheating on him and infected him with HIV.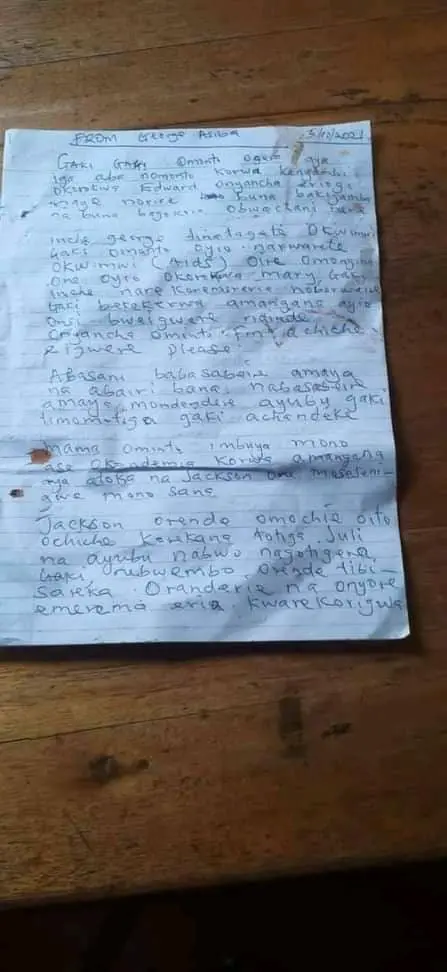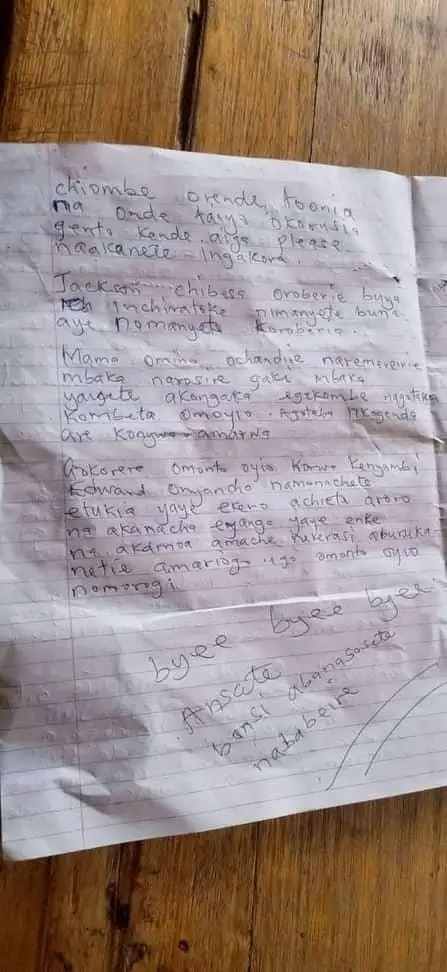 The depressed man of cloth then looked for a rob, tied it on the roof of his life and hanged himself until he died.
The two lifeless bodies were discovered in the morning and police were summoned to investigate the matter.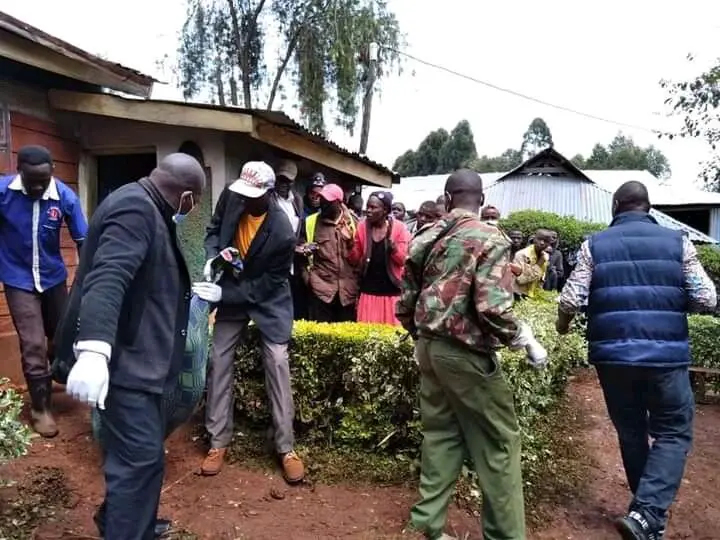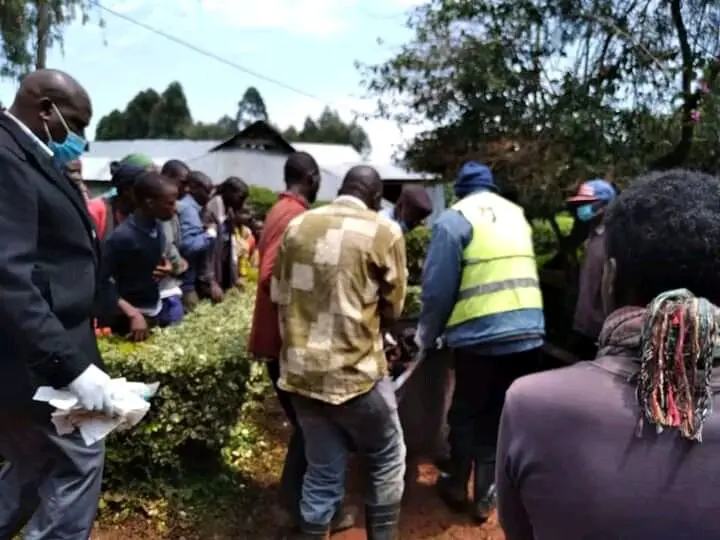 Police arrived at the home of the Nyabomite home of the late pastor and took the two bodies to Nyamira county mortuary.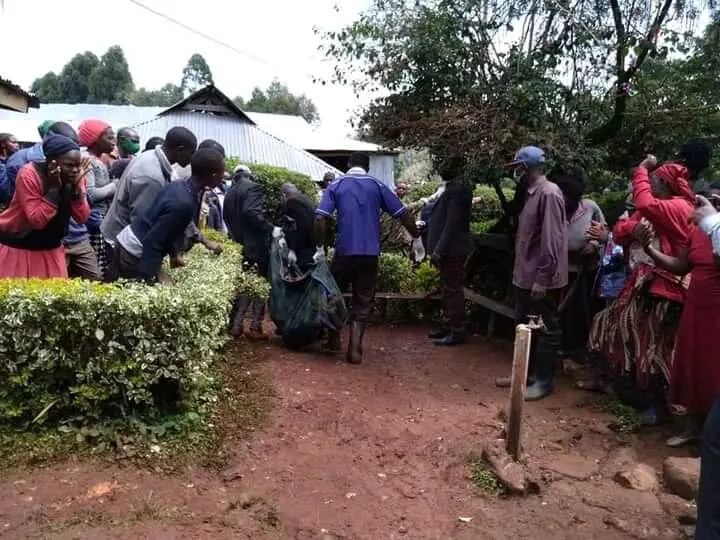 Detectives have since launched investigation into the two matter and it's expected that MCA hopeful Edward Onyancha will be summoned to record statement.
Read also: Kenya Uhuru Kenyatta to retire from Politics