National Unity Party leader (NUP) Bobi Wine was forced to delete his post from Facebook where he tried to condemned comrade Bigirwa arrest.
This is after the national Unity supporter comrade Bigirwa Moses was nabbed attempting to cone Deputy Speaker Hon Anita Among.
It is alleged that the former presidential candidate had outlined an endless statement on what genuinely took place by referring to his sources who later misled him by feeding him with wrong information.
On Saturday morning, the musician-turned politician has publicly apologised to his supporters for the false statements.
On his Facebook post on Saturday, wine argued that his yesterday's post on Bigirwa's arrest was based on the explanation of accounts of events, as he was notified by Bigirwa's sweetheart.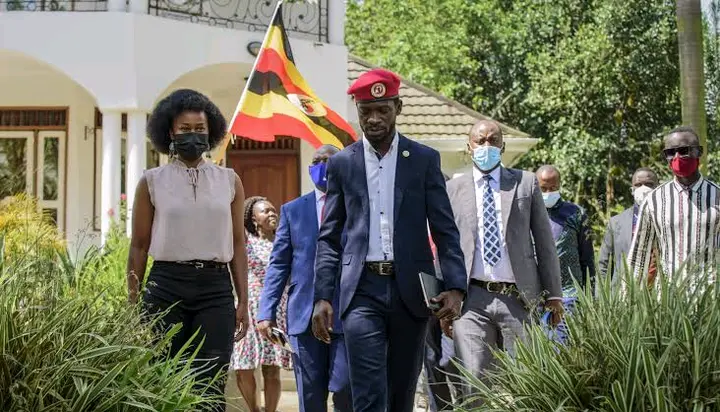 He added that they are still conducting their investigations and they shall notify the public in due course.
"My statement yesterday about the detention of Bigirwa Moses was the explanation of accounts of events as sent to us by his sweetheart, who argued to have been there during his arrest and saw what happened. We are still conducting investigations to get genuine facts concerning his place of detention," Bobi Wine posted on his official Facebook page.
"Please forgive us as we get correct facts and we will update you in due course," Bobi Wine added.