President Yoweri Museveni is a politician who many know as abrasive and confrontational especially when it comes to tackling his rivals any electioneering period.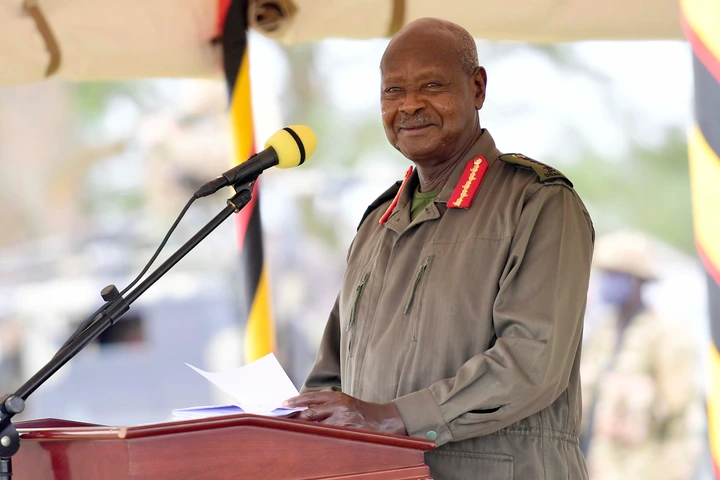 Just recently, he was engaged in a fierce campaign with his youthful rival Robert Kyagulanyi aka Bobi Wine whom he allegedly rigged out in the just concluded general elections that saw him(Museveni) remain in power for another term.
But today, the Ugandan president broke the norm by going to church and bragging about how he enjoyed sharing the word of God with his friends. His party members also made part of those who worshiped the Lord today.
"Together with the NRM leaders at Kyankwanzi, we praised, worshiped, and prayed together this morning. We thanked God for a previous activity-filled week and beseeched Him to disentangle our hurdles for the new week here," he tweeted.
Read also :Yoweri Kaguta Museveni placed 7 in Top 7 oldest presidents in Africa.