Few days ago, Uganda witnessed the saddest moment in their history. Two bombs were detonated killing atleast three people and wounding several in Kampala city. In what was described as coordinated Terrorists attacks. President Yoweri Kaguta Museveni promised to crush those who were involved. Through his verified twitter handle, the president blamed some religious leaders for misleading the youths through fanny beliefs.
Well, even before the dust settles on the first explosion. It has been reported that there has been another explosion at Akamwesi mall along Gayaza road. Security officers are seen rushing to the scene with an aim of helping those who might have been injured in the attacks.
Kenya is on a high alert on what is happening in Uganda. Few days ago, security department issued statement pleading with the general public to be Keen on everything that happens around them. They told residents to report any Suspecious person or anything to the nearest police station or officers.
"UPDATE: Despite reports of an explosion at Akamwesi mall along Gayaza road, there is no indication of a violent incident in the area. Our reporters say the area is calm. We will provide more information in case of any development on why the alert was made" posted Daily monitor.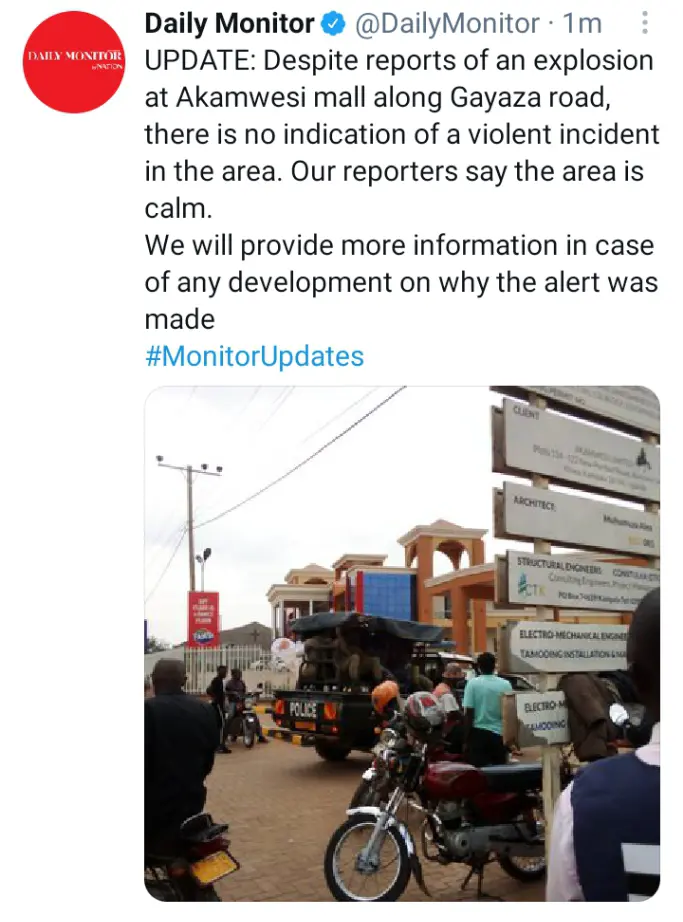 Read also: ISIS Reveals why they bombed Ugandans