A nasty accident involving a tanker transporting fuel and a bodaboda rider has been reported by the the local media in Uganda whereby the tanker bursted into flames. Reports also shows that three people are feared dead following the accident that happened along Mbale-Tororo road.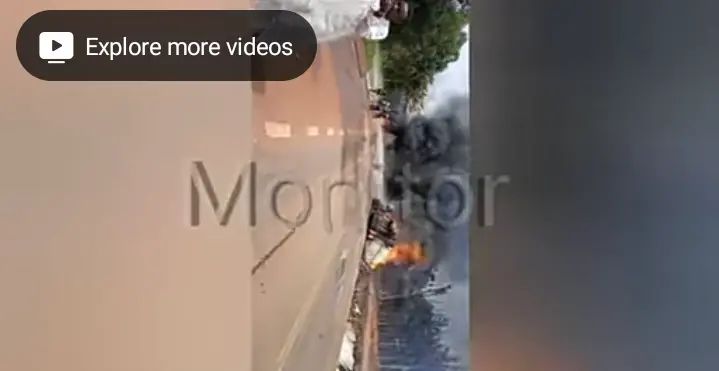 According to Daily Monitor, an eye witness who was at the scene of the accident when it happened claimed that the driver lost control of the tanker before veering off the road and knocked a bodaboda rider. The tanker then overturned after losing control before bursting into huge flames.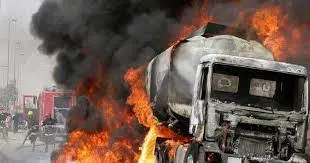 [Photo Courtesy]
At the time of reporting, fire fighters had already arrived at the scene of the accident to put out the fire that had attracted a huge multitude of people. The activities on the road had also been paralyzed as people feared that the fire might spread or cause more harm to those who were using the road.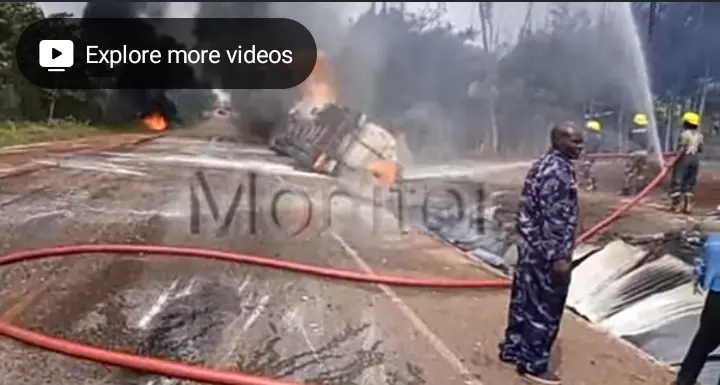 This case is not different from what was reported in Kenya two days ago. A tanker carrying petrol had caught fire along Thika Highway paralyzing activities for some few hours. Fortunately, firefighters and police officers arrived at the scene of the accident before things turns to messy. They were able to put out the fire before the truck bursts causing massive destruction.