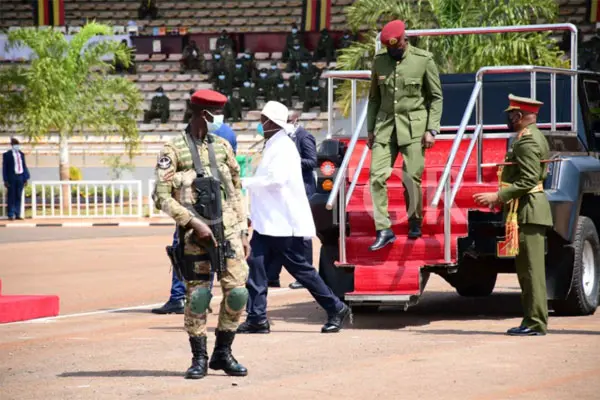 Power is sweet and President Yoweri Kaguta Museveni knows that better. President Yoweri Kaguta Museveni has left many guessing after reacting to different coup being witnessed across Africa. According to President Yoweri Kaguta Museveni,
"The problem happening in Africa today started in Libya. I'd like to invite African leaders to sit down & exchange views on how to build strength in Africa. What's happening now is going to take us back because civilian leaders fail to build strong armies," President Museveni
He also added that, "These international media groups are not serious. Everyone was impressed with how Uganda maintained a serious lockdown for two years but they are only talking about girls who got pregnant. Being pregnant is a complication but it's not dying. President Museveni inspected a guard of honour by different Ugandan armed forces during the 36th ruling NRM party anniversary- also known as the Liberation Day at Kololo Grounds on January 26, 2022.