A video has been circulating on social media platforms since last weekend showing president Uhuru Kenyatta and Yoweri Museveni dancing at an official event.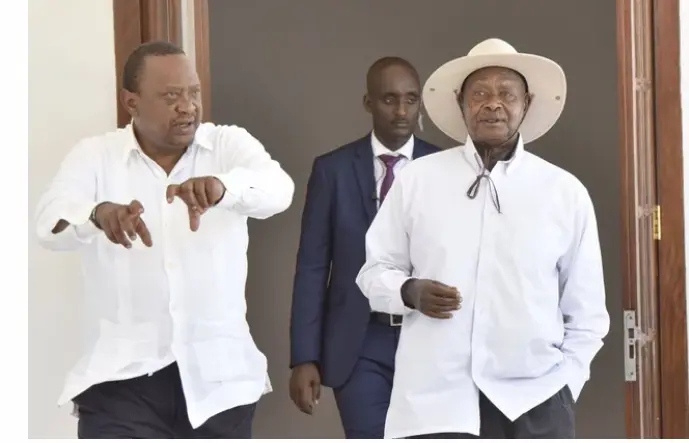 According to the video, the two are looking to be having good times in their lives. They both move as if they have no worries. The two presidents were captured dancing with some unidentified white women.
According to James Smart, the two had been dancing at an event in Dubai. However, some commentators said that this was an old vedeo that happened in Kenya some periods back.
"The lady in white is Elizabeth Harley and she was in Kenya for the giants club summit in 2016." The commentator said.
Even if the vedeo is a past event or not, we have to admit that these two East African leaders are good at making fun in their lives. Dancing is part of their leisure.
Meanwhile, remember to obey COVID-19 protocols. Wash your hands regularly with soap, sanitize, put on your face masks and practice social distancing.
Link: https://twitter.com/MpashoNews/status/1447152933552930816?t=EGvE6hviTQEK3ve3pouvBQ&s=19