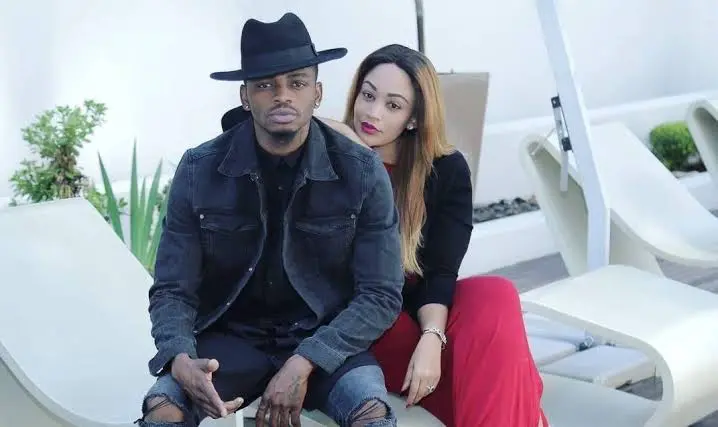 Baby Mama to Tanzanian singer Diamond Platinumz, Zari Hassan is always protective of her chikdren, the mother of 5, despite her separating with Diamond a few years ago their relationship has improved over time, this they have shared publicly.
According to a recent post that she has shared on her daughter's social media page, since she is the one that controls and writes the contents of the page considering that Tiffah is only 7 years old.
She posted a picture of Diamond and for sure he is the look alike to her daughter, she posted saying that's the male versions of her.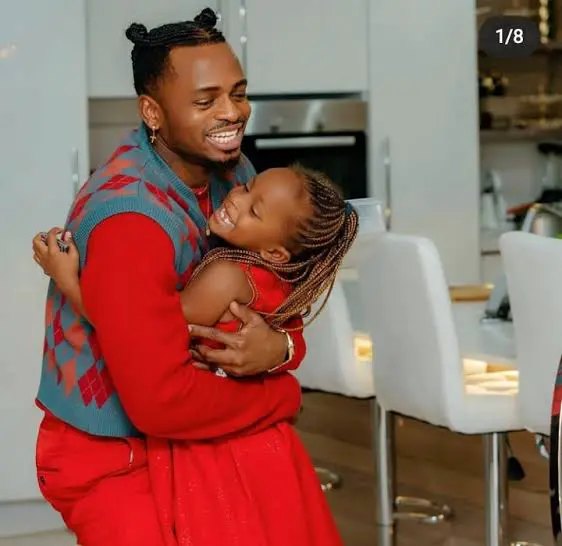 Many agreed with her but afew went on to attack Zari by saying they know her handwriting because she wrote this.
The comments were too much and Zari had to reply to one of the comments by saying Diamond was Tiffahs father and there was nothing wrong with saying that. Here is the comment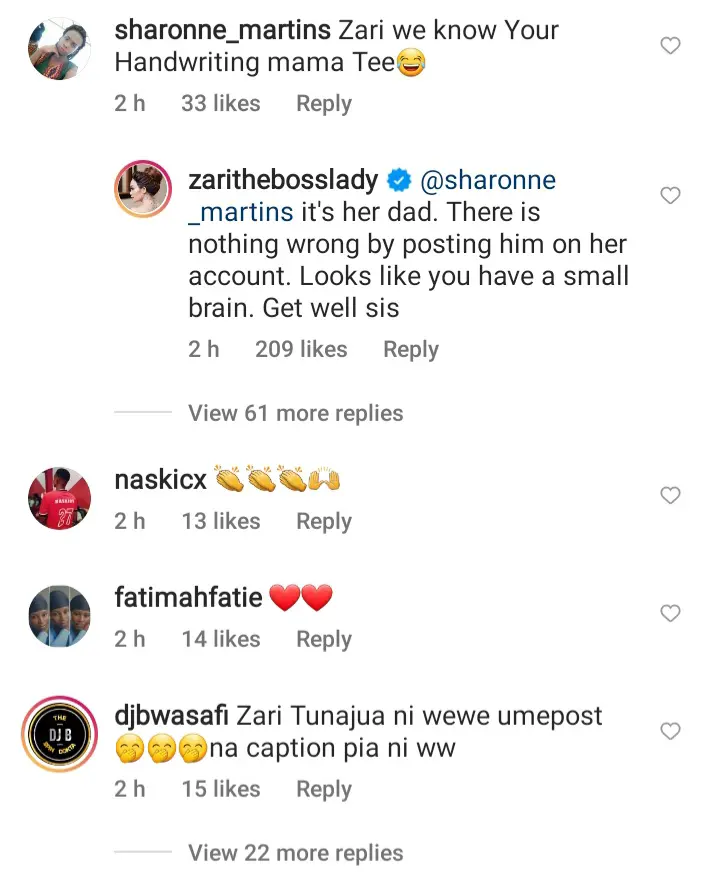 Read also: