Zari Hassan commonly known as Zari the boss lady is a South African based business lady and a mother of five . Besides Zari is a brand influencer and fashion model as well .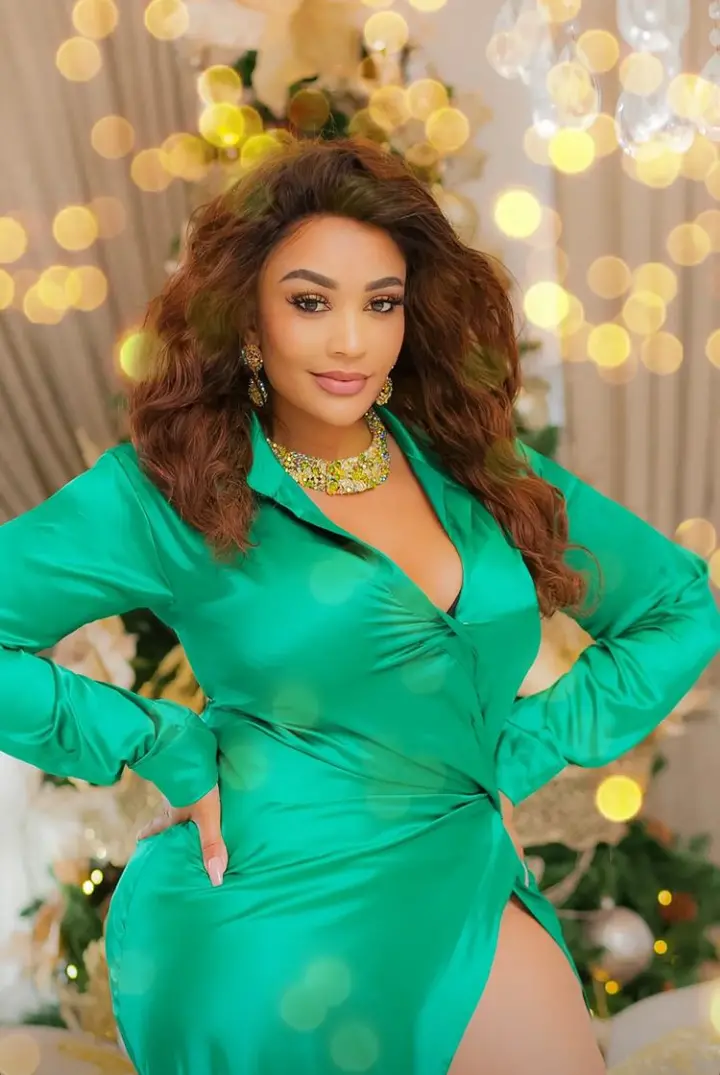 Zari is among the Celebrities who always address all their issues on social media . Today the artist has taken to talk about an issue that has been trending on social media of his ex husband Diamond Platnumz dating Zuchu . This is after the two were spotted having a dinner together .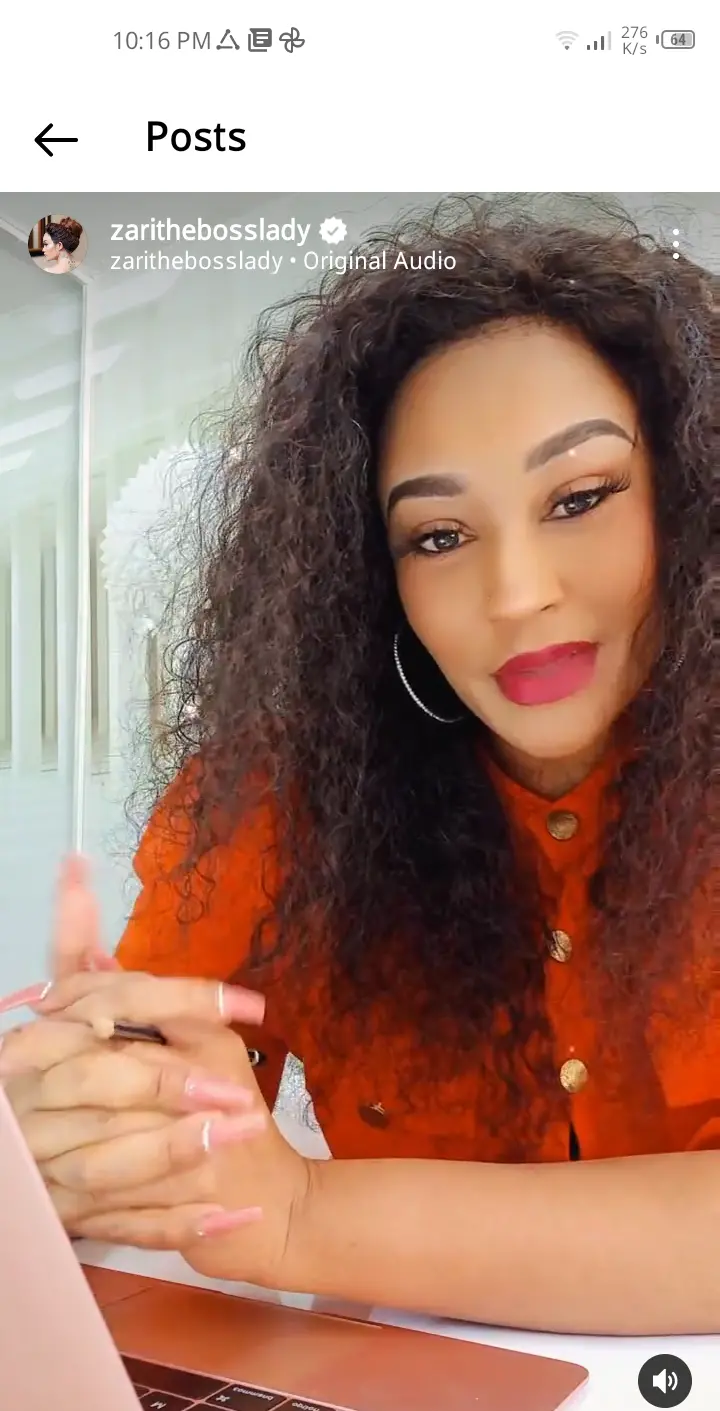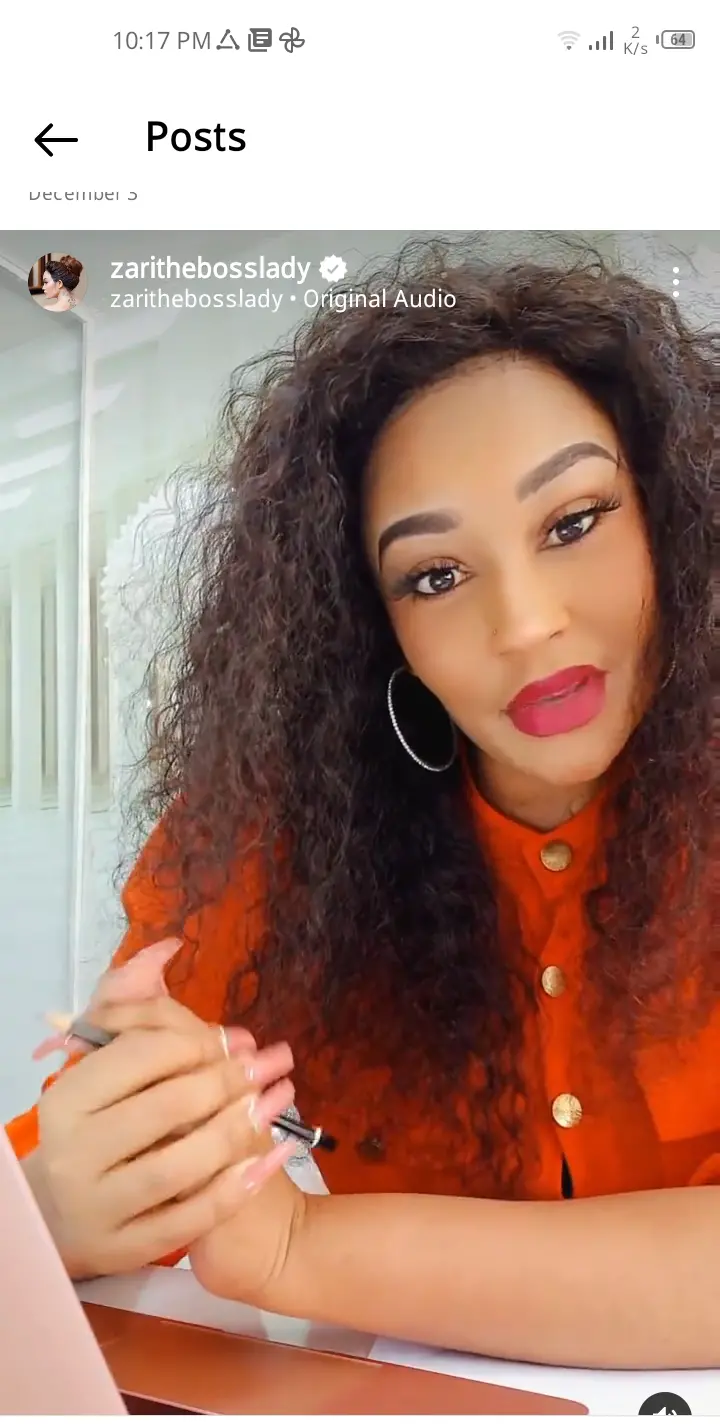 The business lady took to warn those sending him the video and photos of Zuchu and diamond together as she said that people out here are indirectly forcing their issues to Diamond . He didn't say it directly but she was hitting up on Zuchu .
" Dont send me the video or photos hazinihusu . Wacha wenye hawana Kazi waendelee kuforce wapate faida . Diamond knows his future stop Forcing your issues there pliss . "
Full video on the link below .
https://www.instagram.com/reel/CW73qhZA-2V/?utm_medium=copy_link
Read also: Joy as Diamond Platnumz receives this Recognition